We are ITEX
a leading Cloud and Technology Solution Provider.
ITEX (Isle of Man) Limited have been providing innovative and business changing services and solutions for over 30 years.
A pioneer in Cloud Services we were the first to launch an Isle of Man Cloud and provide desktop as a service.
Who we are.
ITEX has had a modest footprint in the Isle of Man since 1987 which focused on a number of specialist IT services. A demand for Enterprise Technology and Expertise drove growth from 2007. ITEX became part of the Guiton Group based in the Channel Islands, then part of C5 Alliance Group and eventually became a privately owned Isle of Man company ITEX (Isle of Man) Ltd after a management buyout in 2013 by Alyson and James.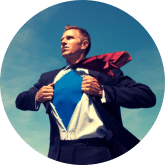 Service Heroes
Our Technical Team
Project Delivery and Support
---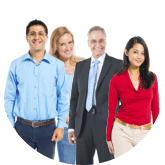 Back Office Legends
Our Admin Team
Accounts and Marketing
People
At ITEX we refer to our team of experienced and certified IT professionals as Service Heroes. We do this because our team will be with you every step of the way, when you need them. They'll go above and beyond with a passion for customer service to help solve your issues, meet your new challenges and ensure the smooth operational running of your IT services and systems and thus your business.
Technology
ITEX deliver solutions blending the best of public, private and hybrid services using robust infrastructure from established leading brands such as HP, IBM, Cisco and Checkpoint to protect your critical business information. We offer a wide range of cloud services and on-premise infrastructure from compute, storage and networking to backup and archive.
Customers
ITEX have a broad range of customers, centred round the financial sector including Retail and Private Banking, Wealth Management, Trust Administration and Captive Insurance. Other sectors include eGaming, Recruitment, Pharmaceutical, Yachting and Aviation Management. Entrepreneurship drives growth across all sectors and we offer solutions to get you started and to help you grow.
Strategic Partnerships
At ITEX we look to build long term relationships with our customers, we're interested in, and feel both parties benefit from forming partnerships and not just delivering projects. We actively look for growth, efficiency and synergistic opportunities through the development of services and solutions in conjunction with our clients.
1 From the first conversation ITEX's consultancy team will take the time to understand your business, the advantage you're trying to gain or problem you are trying to solve. They'll get to know your people, your customers and suppliers, thus beginning a trusted partnership that we've built our reputation on.
---
2 The team will develop a preliminary solution design to address your challenges and refine this with you before a final quote is provided. This will include the best technology and services, be that on-cloud, off-cloud or a hybrid offering, keeping a close eye on your IP and legislation and security around it.
---
3 Upon solution and pricing sign-off a detailed implementation plan will be developed and installation will begin, keeping your informed of progress at key milestone meetings. After-care and long term partnership is key to success and a full post-sale management and support plan with be included.